With Koala breeding season upon us, we may be hearing the pitter-patter of tiny Koala claws very soon!
For locals, the arrival of Spring in Cairns means greener grass, fuller waterfalls and rising heat. For wildlife keepers, Spring signals something far more prominent:  Koala breeding season. Local marsupial-lovers may be in for a treat, as both Rainforestation Nature Park and Wildlife Habitat Port Douglas have the current koala-fications for Koala Joeys. Today we introduce you to Tropical North Queensland Wildlife's most eligible bachelors.... **Enter the marsupial version of Osher Gunsberg** The two male koalas, which have arrived at Rainforestation and Wildlife Habitat, have travelled all the way from the Gold Coast's Currumbin Sanctuary. Our lovely lady Lamington and big boy Humphrey have headed down to the Goldie in this important Koala exchange for one purpose: to make babies! The breeding program aims to widen and diversify the Koala gene pool and bloodline in all three parks.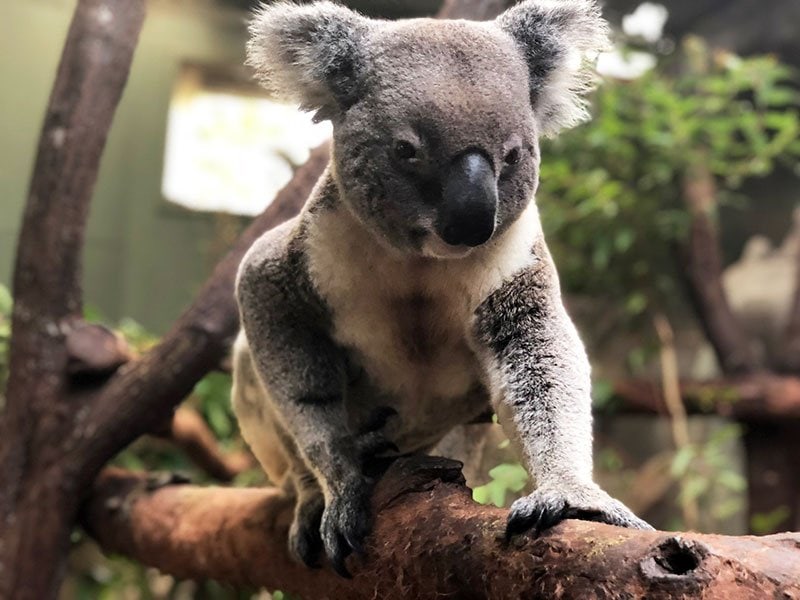 Rainforestation Nature Park has welcomed big and buff 8-year-old male Sunny. The handsome, and fairly large, 8kg Koala will be staying at Rainforestation Nature Park for 12 months and will un-doubetly be popular with the park's resident females Kara and Newbie. Although this may sound like the Koala version of the bachelor, it is the females that will ultimately decide if Sunny is the one. The ladies come into oestrus every 35 days throughout the breeding season, however she will only ovulate once she mating takes place. This is mapped by the keepers, but the final say lies with our female koalas and if they see whether they see Sunny as their perfect match. Sunny is settling into his new home well and is looking forward to his Koala dates with Rainforestation's eligible bachelors.
Rainforestation Nature Park's head wildlife keeper Kate Barnard is hopeful that Sunny's arrival will result in Koala Joeys.
"Hopefully, now breeding season is in play from now to March, Sunny will wine and dine our females and we will get some Koala Joeys happening". Meanwhile, at Wildlife Habitat Port Douglas, Rocky is waiting to be introduced to his fair share of female koalas.
Like many young blokes, the six-year-old male has a reputation for loving sleep ins and can often be spotted relaxing in the forks of trees. Rocky will be staying at Wildlife Habitat permanently. With endless Koala "dates" on the calendar for both parks, we are hoping to be jumping for joy over joeys very soon!